Browse Categories
Subscribe

Get email updates on new products
Contact Us

We are specialized in cellulose ether production such as Hydroxypropyl methyl cellulose (HPMC), Hydroxyethyl cellulose (HEC), Sodium carboxymethylcellulose (CMC), Redispersible polymer powder (RDP) and Polyanionic cellulose (PAC) etc, more than 10 years' experiences in this field, with ISO, SGS, AHF, FDA certification and extreme standard let us keep very competitive in the current market. Contact Now
Oil Drilling Chemical Product HEC (Hydroxyethyl Cellulose) Manufacturer China
Item : Hydroxyethyl Cellulose
Appearance : White powder
Classification: Chemical Auxiliary Agent
CAS No.: 9004-62-0
PH value: 6.0~8.5
Density: 0.3-0.5g/cm3
Viscosity: 20000-50000Mpa.s
Function: thickening agent,Adhesives
Usage: Coating Auxiliary Agents, water-based paints, oil field chemicals
Package: 25kg/bag
As we all know, petroleum directly or indirectly provides valuable resources for social development, while HEC (hydroxyethyl cellulose) has the characteristics of thickening, suspending, dispersing, emulsifying, bonding, filming and providing protective colloids, which played a big role in drilling.
HEC (Hydroxyethyl Cellulose) has excellent salt tolerance, high viscosity, high shear rate, reduced water loss, can improve the stability of the wellbore, keep the uneven rock formation in a stable state, and further improve the rock carrying Ability to limit the diffusion of drill cuttings, prevent damage to the production layer, greatly increase the drilling speed and oil production.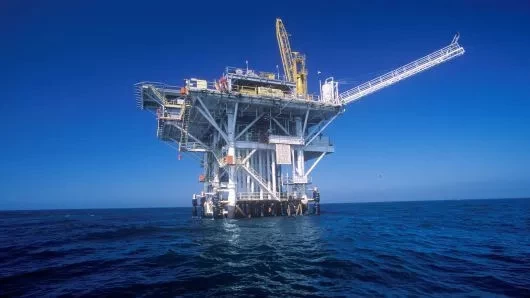 Advantages:
1、In drilling mud, it can cool iron and drill cuttings, bring the cuttings to the surface, and improve the rock carrying capacity of the mud;
2、HEC can greatly improve the fluid loss performance of mud and greatly increase the stability of mud;
3、Applying HEC to drilling mud can inhibit the dispersion of clay in the well and prevent the well from collapsing;
4、HEC can also use the same mud for drilling and completion processes, reducing dependence on other dispersants, diluents and pH regulators.
Application:
1. Drilling fluid
2. Fracturing fluid
3. Well completion and workover
WELLDONE CELLULOSE CO.,LIMITED
PDF Show:PDF
Other Products